Hiking Trails In Acadia National Park
June 8, 2017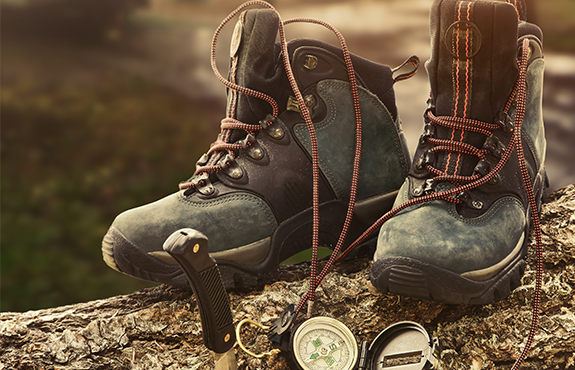 What better way to explore Acadia National Park then on foot? Located on Mount Desert Island, Acadia offers its visitors over 100 miles of hiking trails and unforgettable views. What's more, there a trail for everyone, whether you're a beginner or a more experienced hiker.
Easy Hikes
Ship Harbor Trail
A great walk for the whole family including dogs on leashes, Ship Harbor Trail is easy figure eight loop that takes visitors through woods, along shore, and if the tide is right, by tidepools where you might spot marine animals. Only 1.3 miles, this trail can be completed fairly quickly if you don't take time to enjoy the beauty of the Quietside. Please note, this trail is not suitable for strollers but with help from Mom and Dad, toddlers can manage this trail.
We also recommend:
Bar Harbor Shore Path
Jordan Pond Trail
Moderate Hikes
Cadillac Mountain - North Ridge
At first you might be intimidated by the idea of climbing the tallest mountain on the island but the North Ridge trail of Cadillac Mountain is a moderate hike that is ideal for those wishing to take in Frenchman's Bay, and views of Bar Harbor, ME, and surrounding islands. This trail is dog-friendly and depending on children's ages and abilities, families may enjoy this one as well. An out and back trail that is just under 4 ½ miles round trip, there are connecting trails if you wish to turn your hike into a longer, multi-peak one if you wish.
We also recommend:
Bubble Rock Trail
Beech Mountain Trail
Strenuous Hikes
Precipice Trail
According to one TripAdvisor Member, the Precipice trail "is a seriously difficult route that is a cross between a hiking trail and a rock climb." Not for the faint of heart or those who are out of shape, the Precipice trail is a hard one that is a very steep out and back 1.5-mile trail. If climbing ladders and using iron rungs on exposed cliffs sounds exhilarating, then this trail may be for you. Not suitable for dogs, young children or inexperienced hikers.
We also recommend:
The Beehive Trail
Cadillac Mountain – South Ridge Trail
If you're ready to hit the trails of Acadia National Park, we invite you to stay at Acadia Sunrise Motel. Conveniently located, we're not far from the park and shopping in downtown Bar Harbor, ME, and for those who like to park their cars and ride, we're right on the Island Explorer route! For lodging near Acadia National Park, we're a great choice for families and those on a budget. Book your reservation today!