Never Too Early To Plan Next Year's Trip To Bar Harbor
October 20, 2017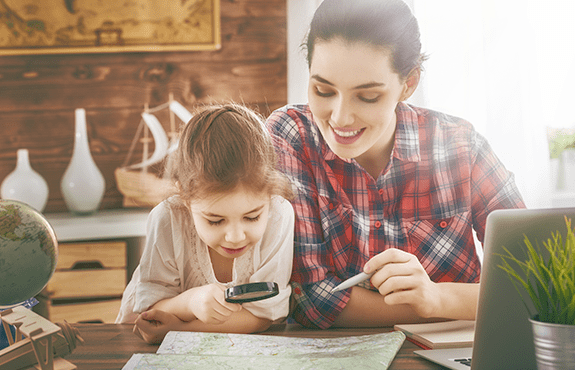 Acadia National Park and Bar Harbor are both beautiful places to visit. People from all over the country enjoy all it has to offer, so much so that they keep returning year after year. Many first-time tourists or returning visitors will start planning their next trip to Acadia the moment they return home.
There is so much to see and do, that it takes longer than one vacation to Mount Desert Island to be able to do it all. Each time you will find something new and exciting to explore and share with your family and new friends you meet here. Even people that return year after year will repeat enjoyable hikes and trails, or restaurants and activities again and again. They too will oftentimes see or experience new things on these return visits.
Acadia has some "must see" attractions, that will make your trip amazing. You don't want to miss driving up Cadillac Mountain for the spectacular view there. Take your time driving around the Park Loop Road in Acadia National Park, allowing time for stops, like taking a minute to stroll along the magnificent Sand Beach or a daring dip in the cool salty ocean. Thunder Hole is a sight that everyone loves to see as the wild surf in the right conditions will come crashing over the rock and into the cave, creating a thunderous sound. Don't miss Hunter's Beach, watch for the small sign and the long wooden staircase down to the left that will take you to a glorious pebble beach, where you can feel water rushing beneath the pebbles. Stop and take in the breath-taking views or pick a mountain to climb. You may want to pick a spot for a picnic lunch along the way or follow some trails. Whatever you decide to do in Acadia, you won't be disappointed. There is so much to offer in Bar Harbor as well, like trolley rides, horse-drawn carriages, whale watches, boat rides, quaint cafes, unique ice cream shops, and theaters.
After lazy breakfasts, fun-filled mornings, picnic lunches, busy hikes and a filling dinner at one of the many delicious restaurants, you will need a comfortable place to lay your head and get a good nights rest. Don't wait, book next year's trip now to assure that you secure your comfortable and affordable accommodations before we sell out. You will be happy you booked early, and rest easy the rest of the year knowing your next vacation is already taken care of. Contact us at Acadia Sunrise Motel for more information and to book your next vacation.