What To Do When It's Raining
August 15, 2017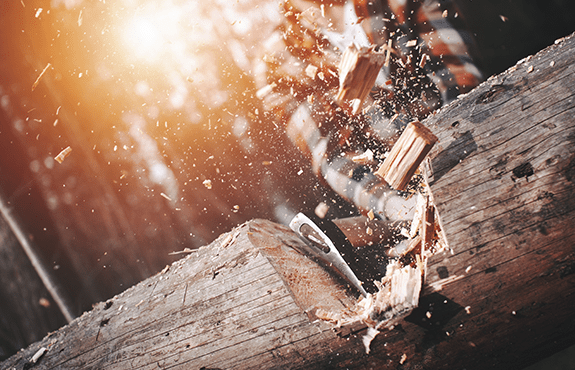 While planning your Acadia vacation, you of course are going to hope for warm sunny days, but the reality is that the weather doesn't always cooperate and you may find yourself with a rainy day here or there. At the Acadia Sunrise Motel, we want to make sure you enjoy and make most of your vacation, no matter what the weather is like outside, which is why we have put together a list of some exciting, entertaining and even educational things to do on a rainy day in and around Acadia!
The Dorr Museum of Natural History
The Dorr Museum is located at the College of the Atlantic in Bar Harbor in what once was the original headquarters of Acadia National Park. The museum features beautiful dioramas of coastal Maine wildlife which are designed and produced by students of the college. It also is home to an interactive tide pool tank that is full of Maine creatures to learn about, observe, and even touch! It is a great place for anyone of any age to learn about Maine wildlife.
The Maine Lobster Hatchery at the Oceanarium
Take a ride up route 3 to the oceanarium and lobster hatchery. There you can experience a working lobster hatchery and view the entire hatching process, have you ever seen a baby lobster up close? Your answer to that question will be yes, after visiting the Maine Lobster Hatchery at the oceanarium. There is also a discovery pool to take advantage of and learn about local sea life.
Seal Cove Auto Museum
If antique cars and history interest you or even if they don't, the Seal Cove Auto Museum is a fun and educational place to visit! Learn about American history during the time period of 1895 thru the early 1920's with an eclectic collection of antique autos, motorcycles, clothing, and accessories. Perusing the unique collections found inside of the Seal Cove Auto Museum is a great way to spend a rainy afternoon.
Woodlawn Museum Gardens & Park
On a rainy day take a drive into Ellsworth to visit the Woodlawn Museum. The Woodlawn Museum is a 180 acre historic estate that is home to a historic house museum tour, community gardens, and a public park with walking trails. Whether it is drizzling rain or pouring out, there will be something for you and your family to enjoy and learn about at the Woodlawn Museum!
The Big Chicken Barn
On a rainy, gray day take a drive out route 3 toward Bucksport and lose yourself in the Big Chicken Barn. What once was a chicken barn is now a huge antique shop filled with all kinds of antiques and treasures to discover. This is a place you could truly spend hours in searching for the perfect unique piece to bring back home with you.
The Great Maine Lumberjack Show
The Great Maine Lumberjack Show is a fun event that goes on rain or shine and is entertaining from beginning to end! There are 12 high-paced events that are packed into an hour and 15 minute show that will have you smiling the entire time. Visit The Great Maine Lumberjack Show and find out why it is celebrating 22 years of entertaining tourists and locals alike.
After spending the day enjoying some rainy day activities come back to your comfortable room at Acadia Sunrise Motel and recharge for tomorrow's Acadia adventure. Find out more about us online or give us a call to book your room and come see all that Acadia has to offer.